Aintree University Hospital
Liverpool
Client: Aintree University Hospital
Building: The Main Tower
Contract Value: £7.4m
Project Duration: March 2020 – ongoing
The main Tower as it is known was built in the early 1960's and this is the first major refurbishment of the entire façade comprising c12,000m² of new windows and Aluminium Rainscreen Cladding.
d+b facades had worked with all major stakeholders over an extended period to arrive at a design that met all the NHS Trusts requirements. The design culminated in a mock-up being installed in 2019 to provide an insight to how the building would ultimately look once completed.
Despite Covid delaying the start, strict working practices were put in place to ensure safe working for all concerned. Close liaison with the hospital staff ensured work proceeded with minimum disruption.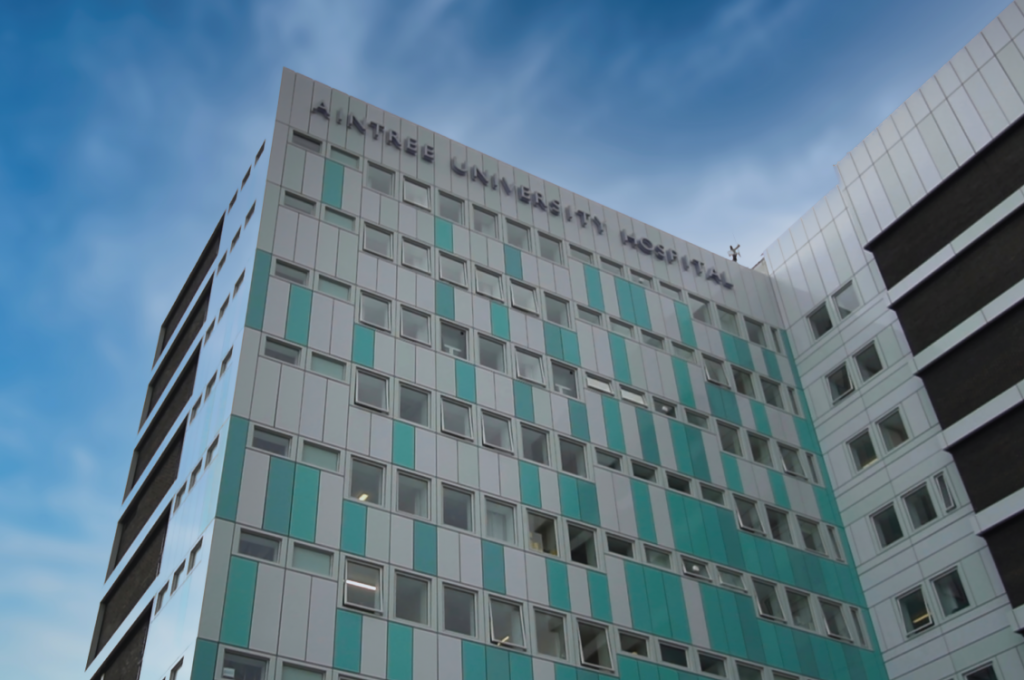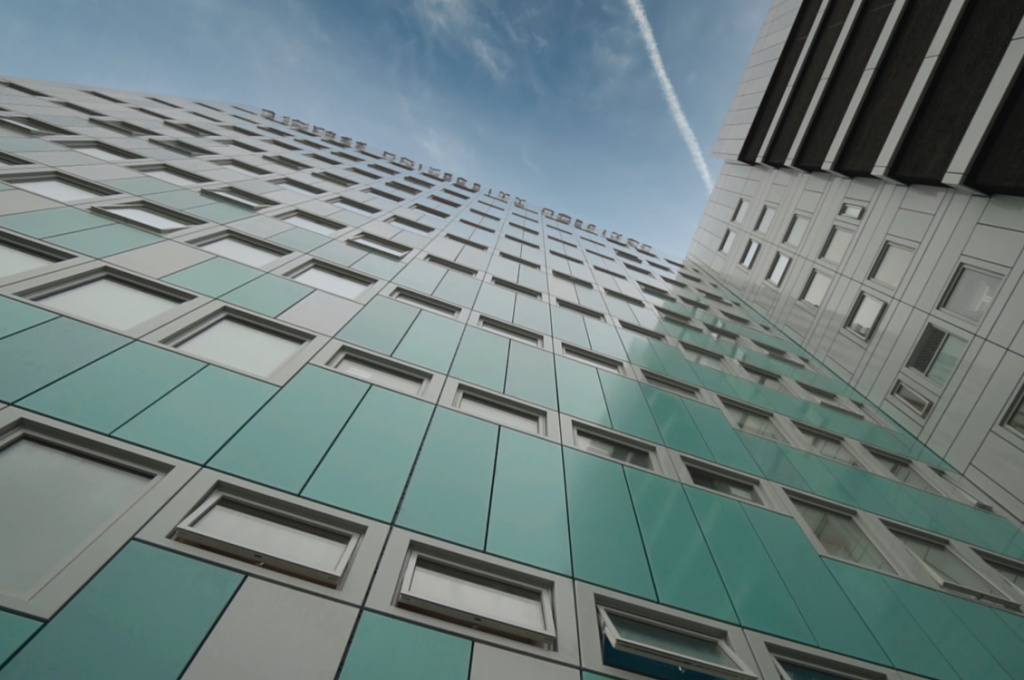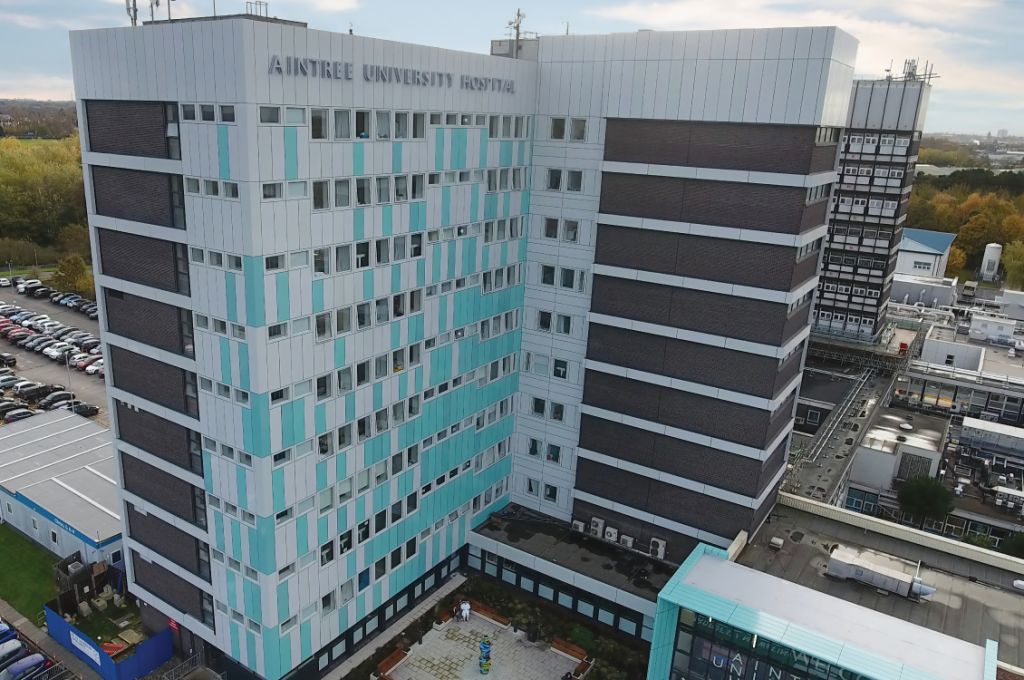 "d+b facades have worked with the ward staff and we've planned in advance and co-ordinated with the teams to make spaces available to d+b facades so they can come in and work in the effectively in a live environment."
Michael Ruffley, Project Manager – Aintree Hospital