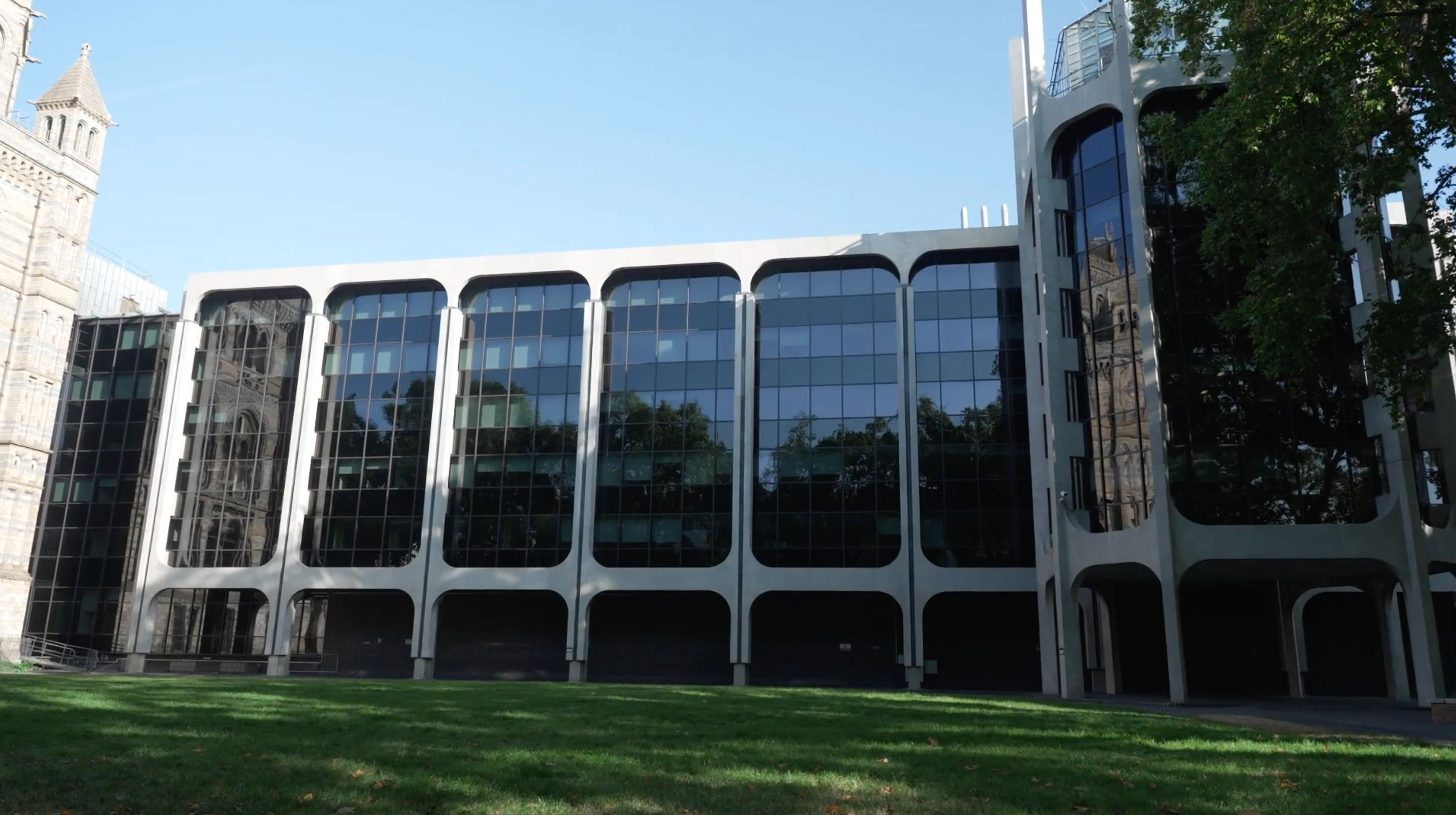 Work has now been completed by d+b facades at The Natural History Museum, Kensington. A world-class museum with more than 80 million objects and an acclaimed research institution. The original Waterhouse building was extended to the East in the early 1970's with the addition of the Palaeontology Building constructed from pre-cast concrete and featuring curtain walling with black spandrel panels. The curtain walling had begun to fail allowing water ingress, threatening the collections and important scientific work within.
d+b facades was appointed to replace the entire curtain walling and also undertake the delicate cleaning and repair of the surrounding concrete. This was an extremely challenging project requiring specialist skills.
Overcoming significant design and delivery challenges, the project was completed on time and within budget enabling the important work of the Museum and its staff to continue uninterrupted for many years to come.