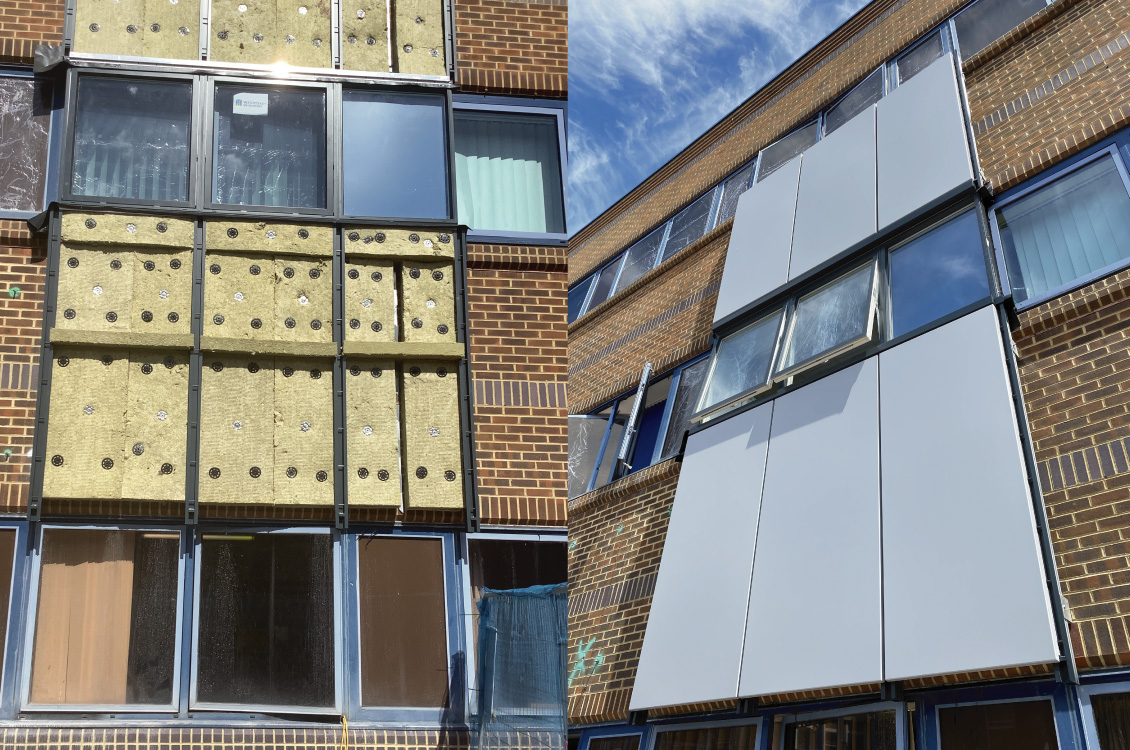 design build facades is pleased to announce that a full-size mock-up of the proposed facade works has now been completed at Eastbourne District General Hospital, part of East Sussex Healthcare NHS Trust. This is the final design step prior to programming the full works.
The works comprise overcladding using our insulated aluminium rainscreen and high-performance integrated windows as part of a range of energy efficiency and carbon saving measures in collaboration with Veolia, a leader in resource and energy management solutions.
Funding for the project was secured through the Public Sector Decarbonisation Scheme (PSDS) for affordable, low-carbon heating and energy efficiency upgrades across the public sector.
Chris Hodgson, Director for Estates and Facilities, Eastbourne said: "This funding will deliver improvements to Eastbourne DGH that will mean a significant reduction in the use of energy across the site which will be a key part of our aim to provide sustainable healthcare."