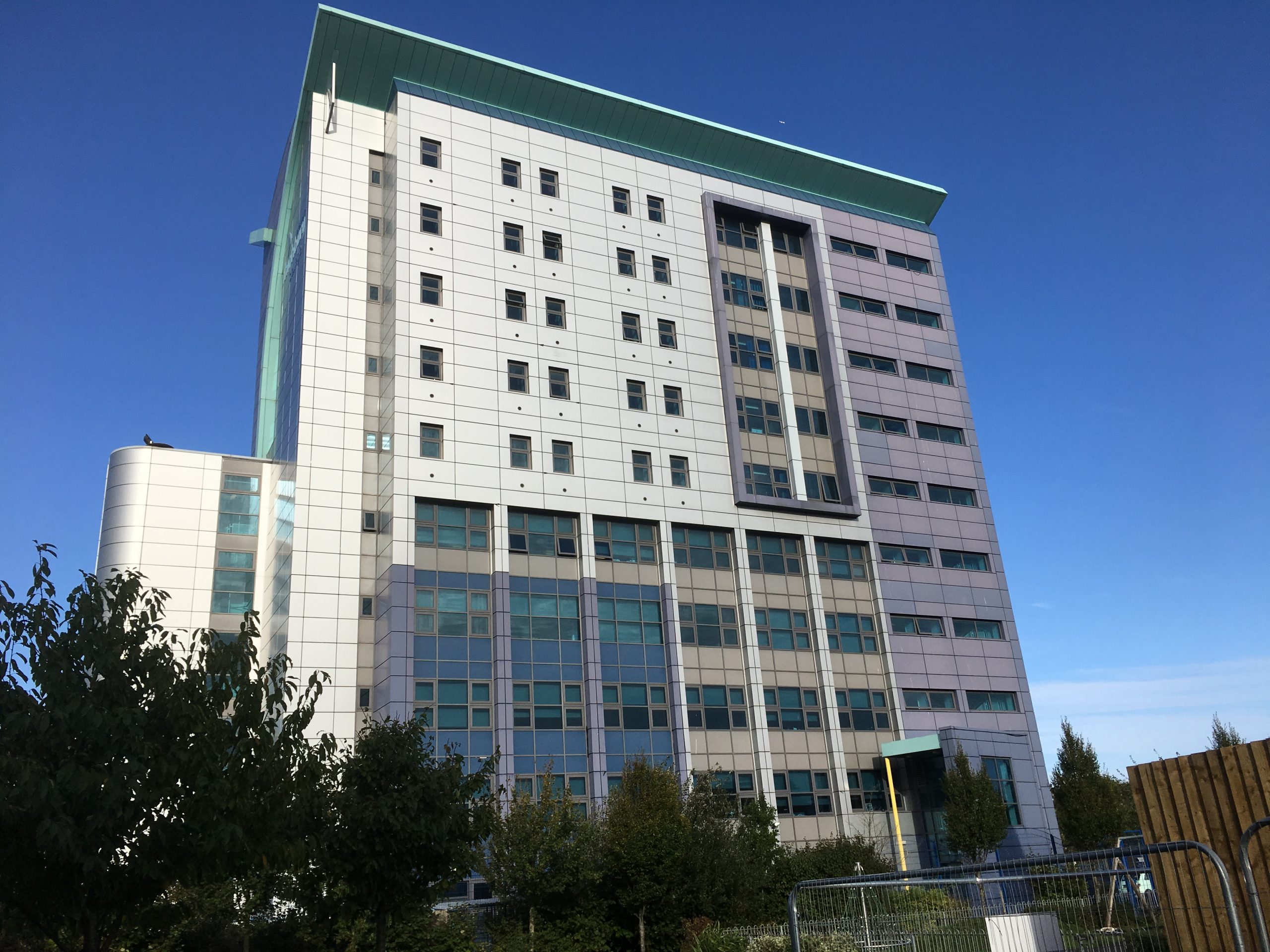 Amidst the nationwide disruption surrounding Covid-19, d+b facades are in week 9 of essential fire-safety works to the ten-storey tower block at Highbury College, Portsmouth, which was identified as unsafe due to ACM cladding.
With any project of this nature, our priority aim is to make the building 100% fire-safe as quickly as possible. Despite the challenges presented by Covid-19, progress onsite has been rapid and 100% fire-safe should be achieved as early as week 10.
The next stage of works will comprise installation of our bespoke non-combustible Aluminium cladding system with new high performance windows. The existing gullwing roof structure will also be replaced with an elegant louvre design.
The project is expected to be completed by Autumn 2020, several weeks ahead of schedule and within budget.