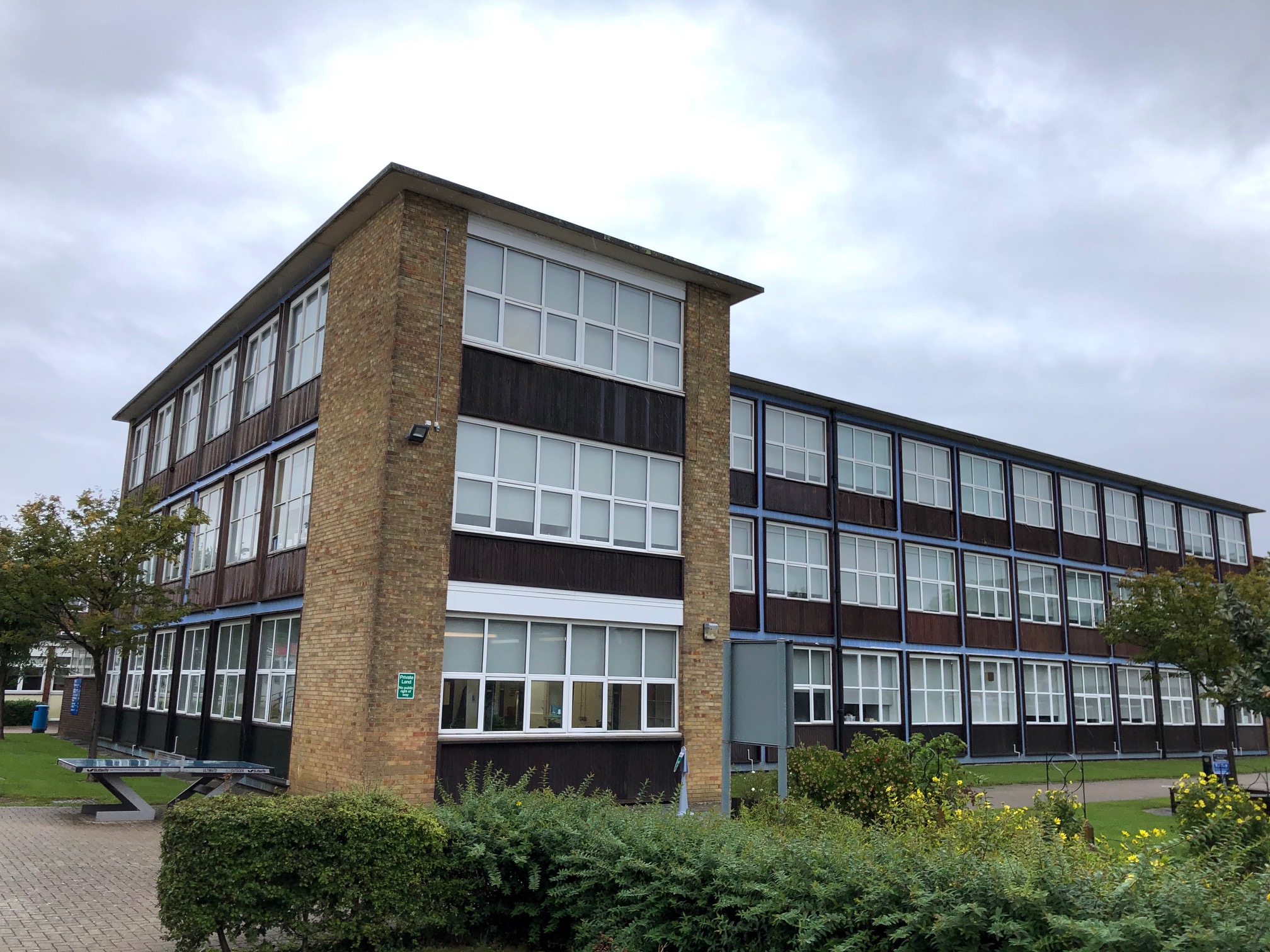 d+b facades is pleased to announce it is to undertake pre-construction works prior to refurbishing 'K' block, Harlow College.
Building  'K'  is a  three-storey former  Secondary  School  Science Laboratory block,  constructed circa  1970's.  The building's appearance and character have become out–of-keeping with the majority of the College Campus following recent upgrades to the building stock site-wide which have formed a contemporary and professional character across the Campus to reflect the  College's image and approach to curriculum delivery.
Works comprise replacement of the existing timber cladding and glazed infills with d+b facades' proprietary solid aluminium rainscreen system integrated with high-performance double glazed aluminium windows. Main entrance doors will be replaced with curved sliding doors. The building will be occupied throughout the programme.
Outcomes for the college include improving the external appearance of the building bringing it in line with other buildings on-site, substantially reduced heating energy consumption, improved solar gain and elimination of maintenance to the external fabric.
This project was secured through the Hyde Fire Safety Works and Services Framework. This framework was created to ensure best practice, compliance, assurance, quality, innovation and resident safety is at the heart of the fire safety measures. The Framework is accessible by many public bodies throughout England and Wales and is administered by Pretium Frameworks Ltd.