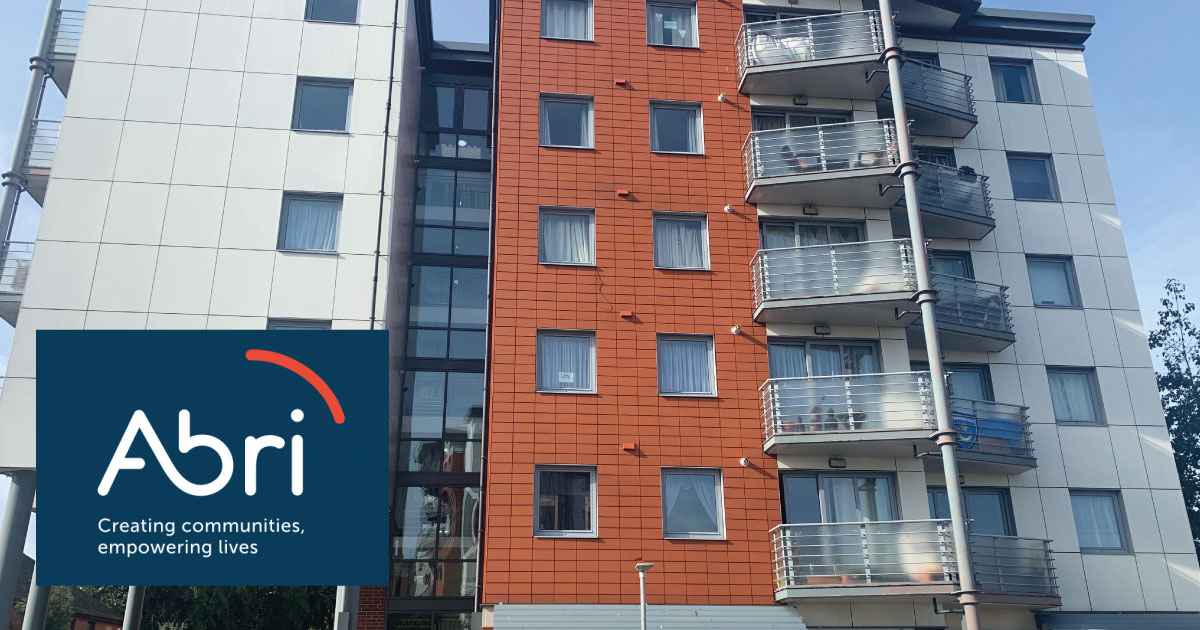 d+b facades is pleased to announce it has been awarded the contract to undertake fire-safety and recladding works to Mulvany Court, Portsmouth.
The project on this occupied residential block comprises removing flammable high-pressure laminate (HPL) cladding and all flammable insulation, installing non-flammable insulation to all elevations, replacing the HPL with non-combustible aluminium cladding and re-installing the existing terracotta.
The residential block is owned by Abri Group which was formed through a partnership between Radian Group and Yarlington Housing Group. This is the second project the Group has awarded to d+b facades following-on from fire-safety works at Byron House and Linden House, Slough. d+b facades will be working very closely with Abri Group and their customers with full consultation throughout to ensure a safe transition and smooth project delivery.
Procurement was expedited through the Hyde Fire Safety Works and Services Framework. This framework was created to ensure best practice, compliance, assurance, quality, innovation and resident safety is at the heart of the fire safety measures. The Framework is accessible by many public bodies throughout England and Wales and is administered by Pretium Frameworks Ltd.