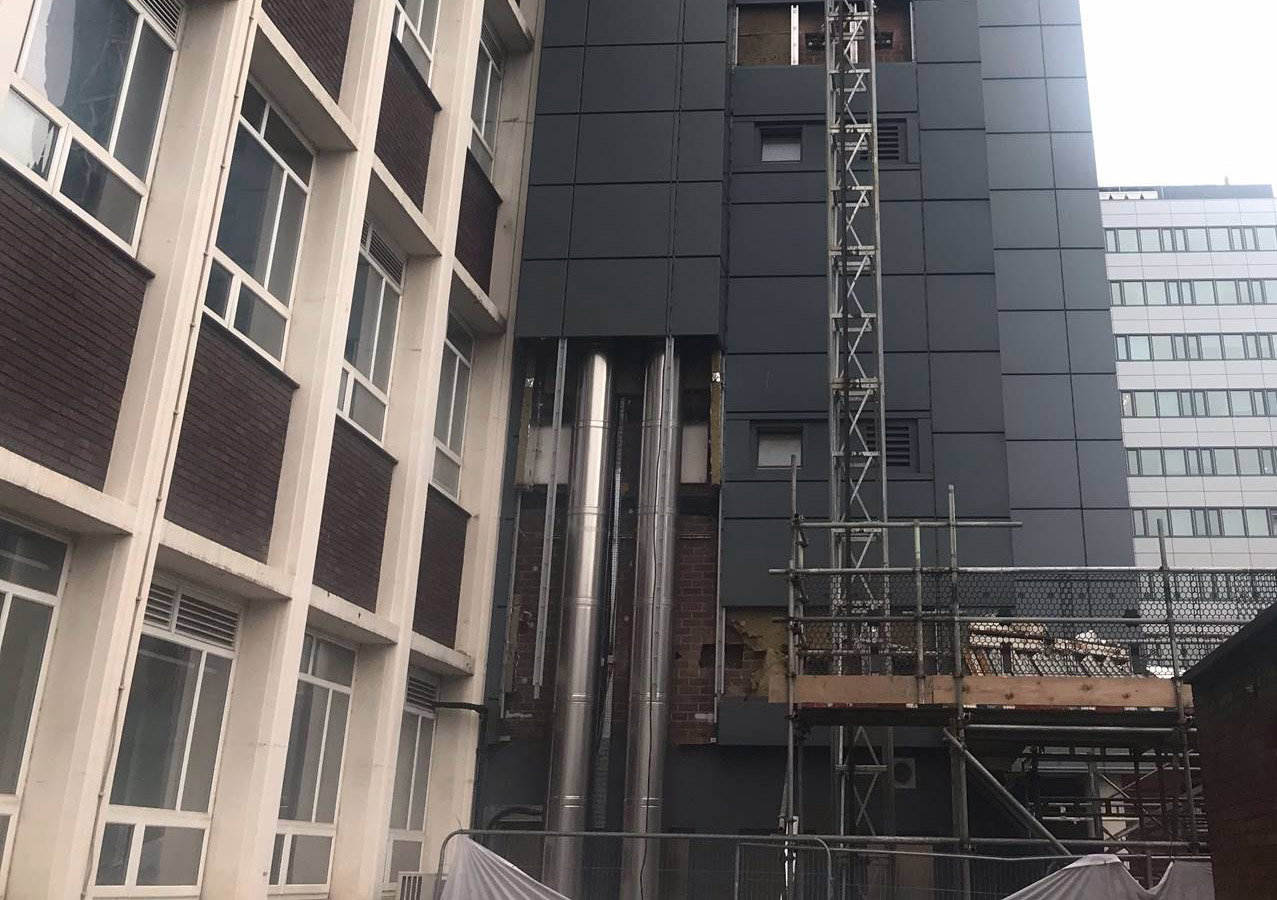 Embedded within d+b facades' can-do culture is a commitment to outstanding customer service, not just throughout a project but for years thereafter, so when Liverpool John Moores University (LJMU) needed modifications to the facade on the James Parsons Building 10 years after the project was completed, d+b facades was delighted to assist.
The James Parsons building comprises a seven storey block, a ten storey tower with a link joining them; it was originally refurbished by d+b in 2010. The University decided to upgrade the boiler in 2020 so d+b was asked to facilitate this important improvement by redesigning the south gable facade to create a flue riser to accommodate new pipework, remove the existing cladding and then integrate the new riser into the existing facade once boiler works were complete.
As design build overcladding specialists, we pride ourselves on delivering not just great product but great service too, working closely and collaboratively with our clients to ensure every project delivers the required outcomes and is fit-for-purpose. These are some of the things our clients say about us.