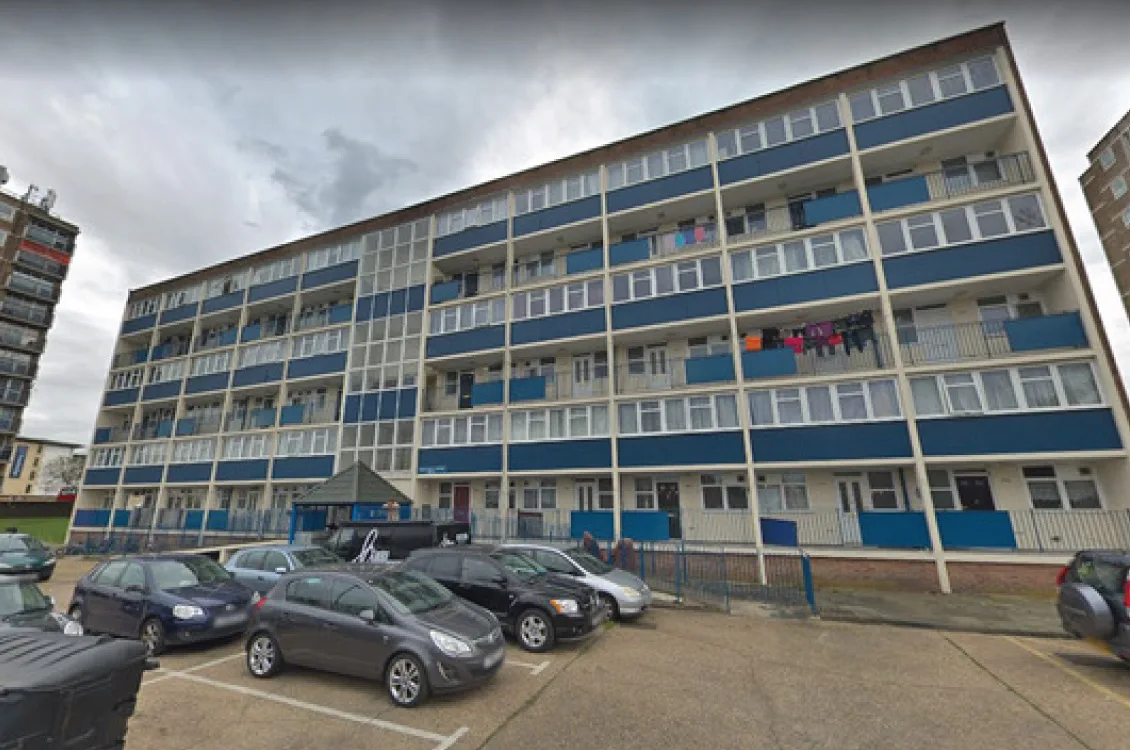 design build facades impressive portfolio of fire safety works continues to grow following the award of a contract to upgrade the cladding at Constable House and Bridport House for the London Borough of Enfield.
The Council determined that the existing cladding system required upgrading to meet the criteria for protection against fire spread of the Building Safety Act 2022. The programme will improve the quality and safety of existing homes and positively impact on the wellbeing and quality of life of residents.
Constable House is a 6-storey residential block of two-storey maisonettes. The scope of works to this block includes the replacement of the cladding panels and insulation, installation of cavity barriers where required and venting the external face of the wall to mitigate any forming condensation. Bridport House is a 14-storey block including 12 storeys of social housing units and an additional vehicular underpass at ground level with storage sheds at first-floor level. The works being undertaken are intended to rectify the currently failing fixings to the existing cladding system to the underpass and to replace the cladding on the storage sheds which contains combustible insulation.
A two-stage procurement route was adopted whereby design build facades were appointed under a Pre-Construction Service Agreement (PCSA) to undertake intrusive surveys in order to investigate existing systems and determine requirements. This commonly used contractual approach enabled the development of the Employers' Requirements and a detailed design and cost proposal.