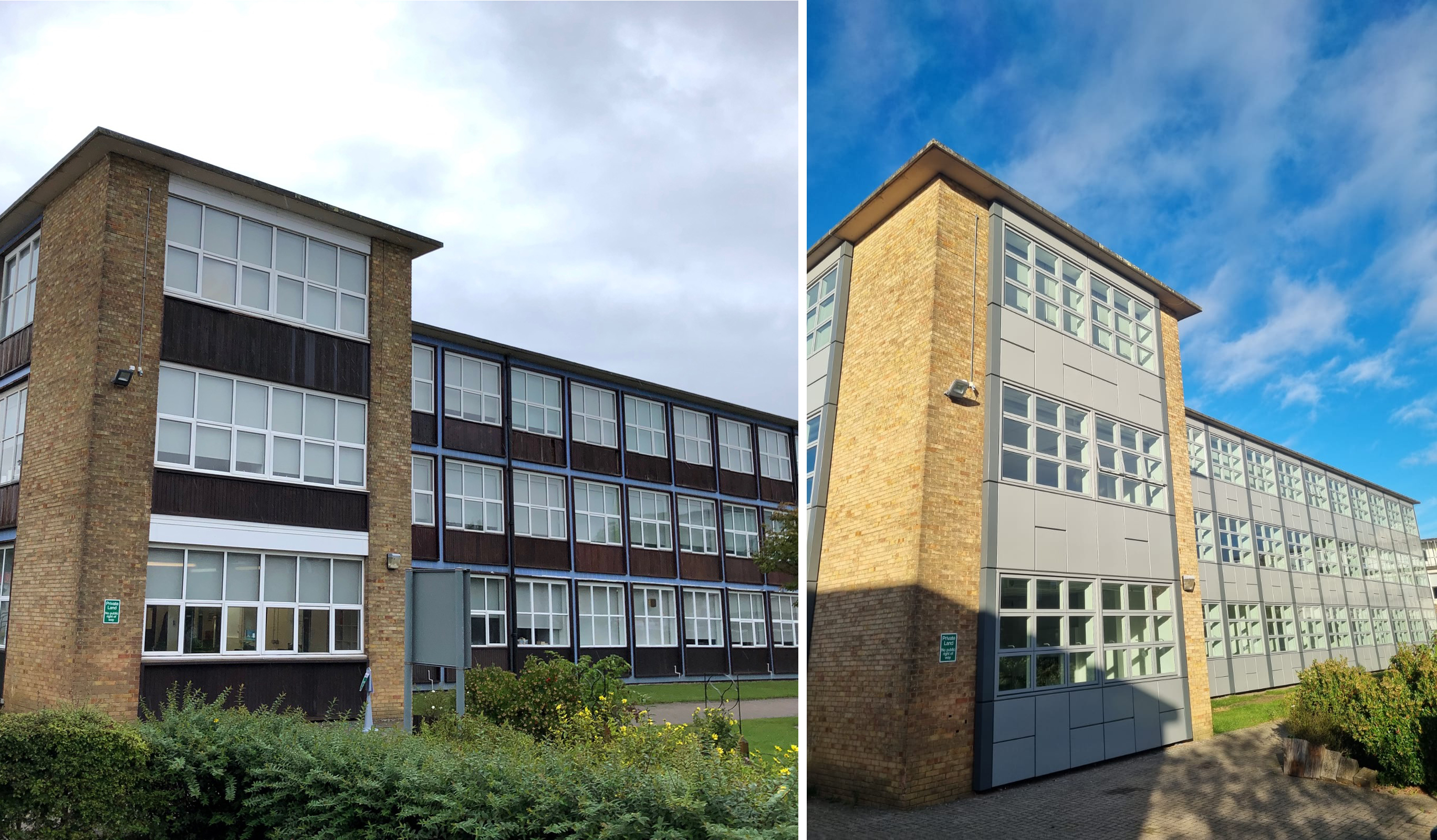 Following extensive upgrades to much of the building stock campus-wide, K Block was dated in both appearance and building performance.
d+b facades' refurbished the building by replacing the existing timber cladding and glazed infills with its proprietary insulated aluminium rainscreen system integrated with high-performance double glazed windows. Refurbishment of adjoining and adjacent blocks can be readily achieved as future funding becomes available.
This project was secured through the Hyde Fire Safety Works and Services Framework. A framework created to ensure best practice, compliance, assurance, quality and innovation. It is accessible by many public bodies throughout England and Wales and is administered by Pretium Frameworks Ltd.