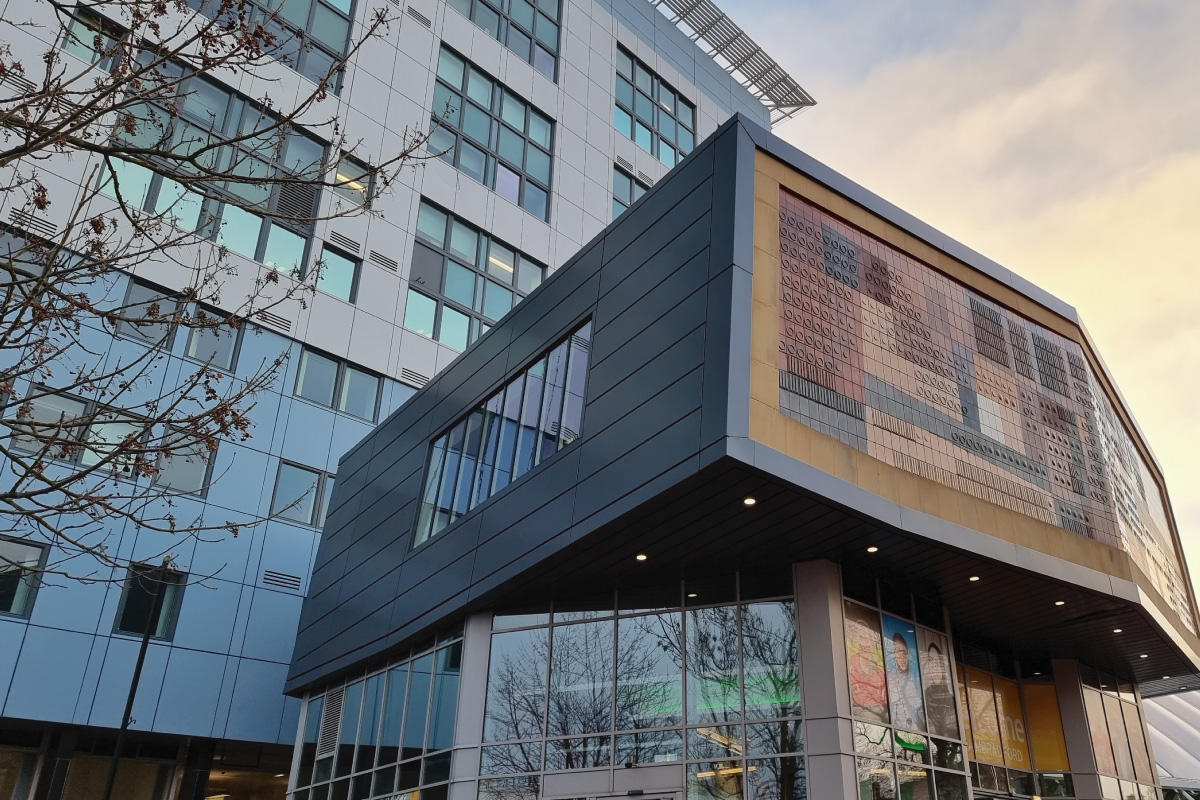 d+b facades have recently completed the fifth phase of refurbishment to the Richmond and Horton D buildings at the University of Bradford.
Commencing in 2007, the refurbishment has been phased over 15 years in line with the University's capital programme and funding. Discrete phases are indistinguishable from each other. The coherent unified appearance has been made possible by d+b's innovative system and design expertise. This enabled individual panels to be demountable and elevational treatments modified at later dates permitting seamless integration of all elevations into a complete building envelope.
To explore how we can deliver phased refurbishment for your campus please visit us at the AUDE 2022 Conference, 4-5 April at the University of Birmingham.