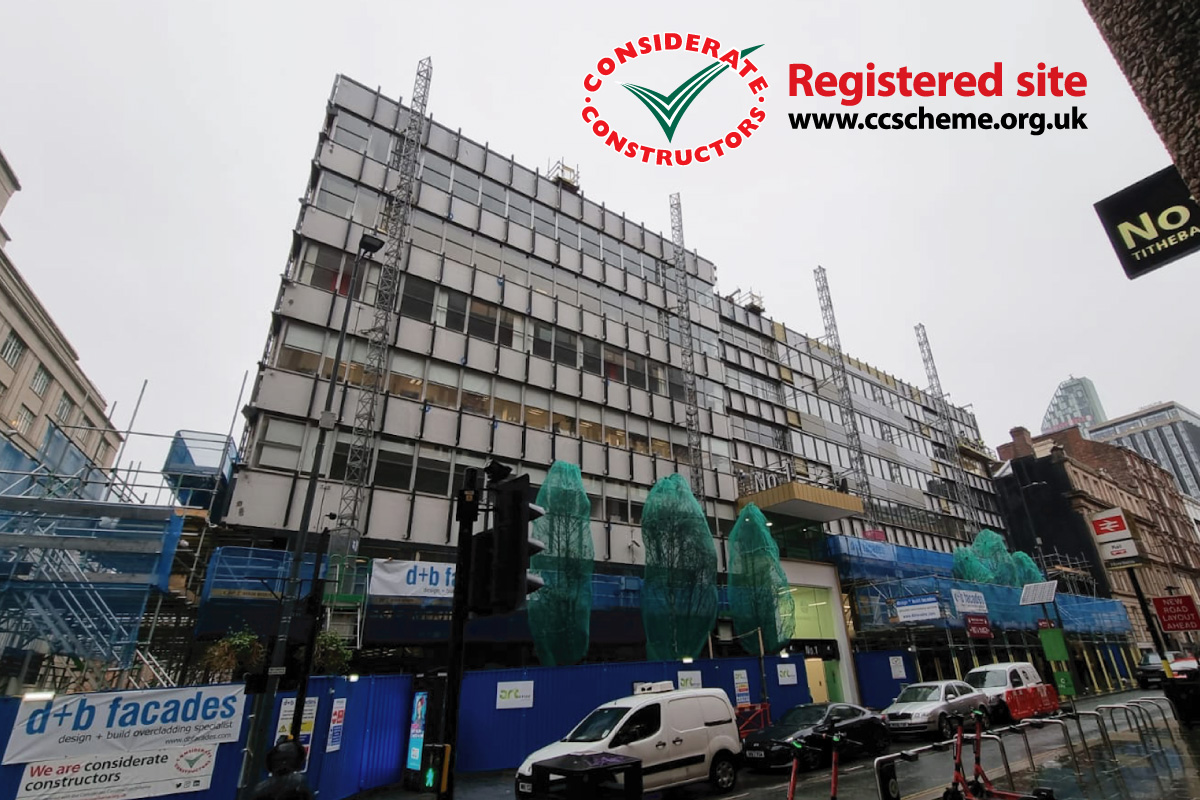 d+b facades are pleased to announce an overall summary of 'Excellent' in the Considerate Constructors Scheme report for their Old Hall Street project.
The scheme highlights delivering best practice beyond statutory requirements and covers –  Respect the Community, Protect the Environment and Value their Workforce.
d+b facades believe passionately in their product and their unique skills, knowledge and experience (SKE) withstand close scrutiny across all their projects.