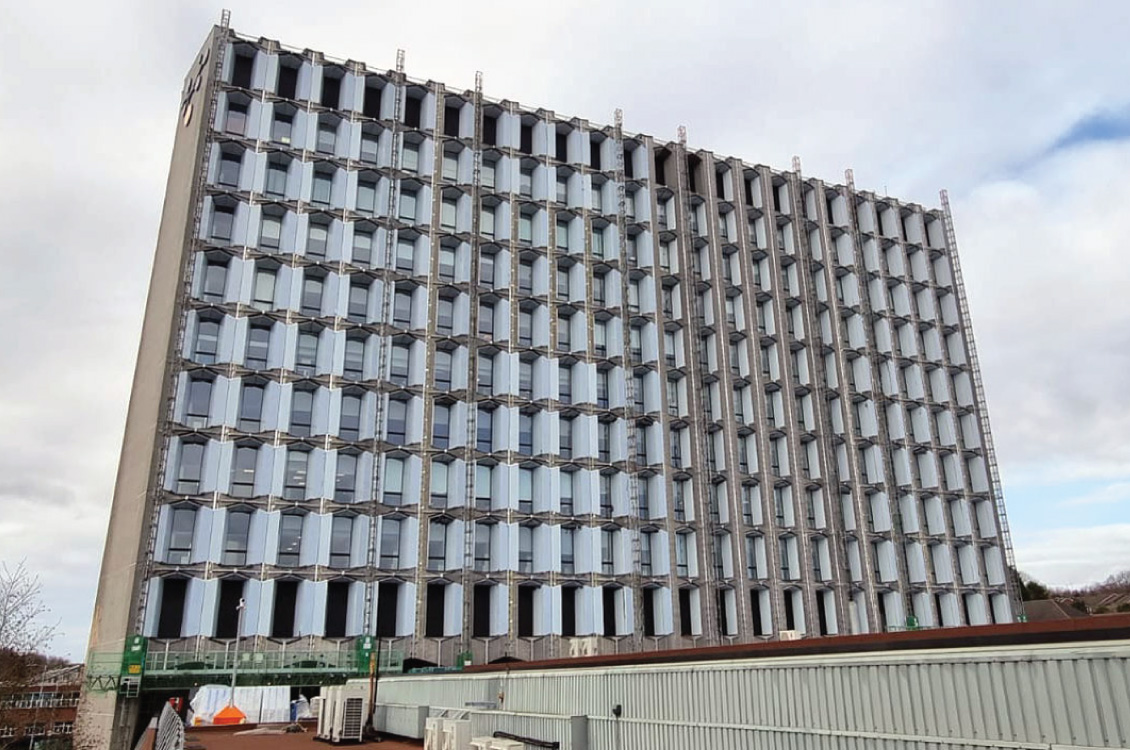 Overcladding of the iconic Hexagon Tower is progressing as planned. We have successfully delivered some of the most technically challenging and complex overcladding projects ever undertaken in the UK applying our unrivalled industry CV of skills, knowledge and experience. This brutal masterpiece is another on this long list of achievements.
One of the major technical challenges we have overcome is that building is identified as a non-designated heritage asset requiring that the new building envelope does not substantially alter the complicated geometric features of the original building. Our cladding system has therefore required careful design, detailing and manufacture to ensure that it follows very closely the contours of the existing concrete facade.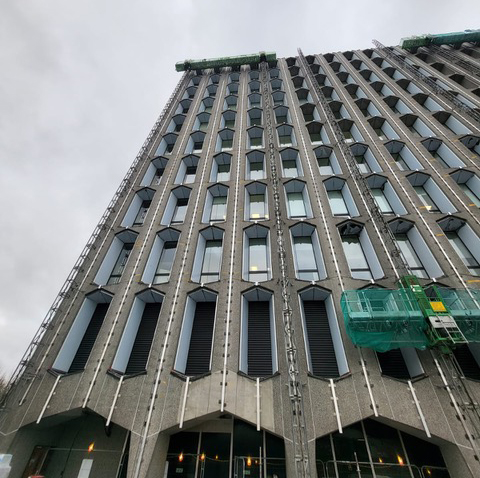 Another challenge has been addressing the small mosaic tiles covering the building. Over time some of these tiles have loosened and fallen from the building creating a significant safety issue. Our solution has been to apply a mesh to restrain them prior to installation of the cladding support structure. Once overclad the existing building fabric will be protected from further deterioration substantially increasing the life expectancy of the building.