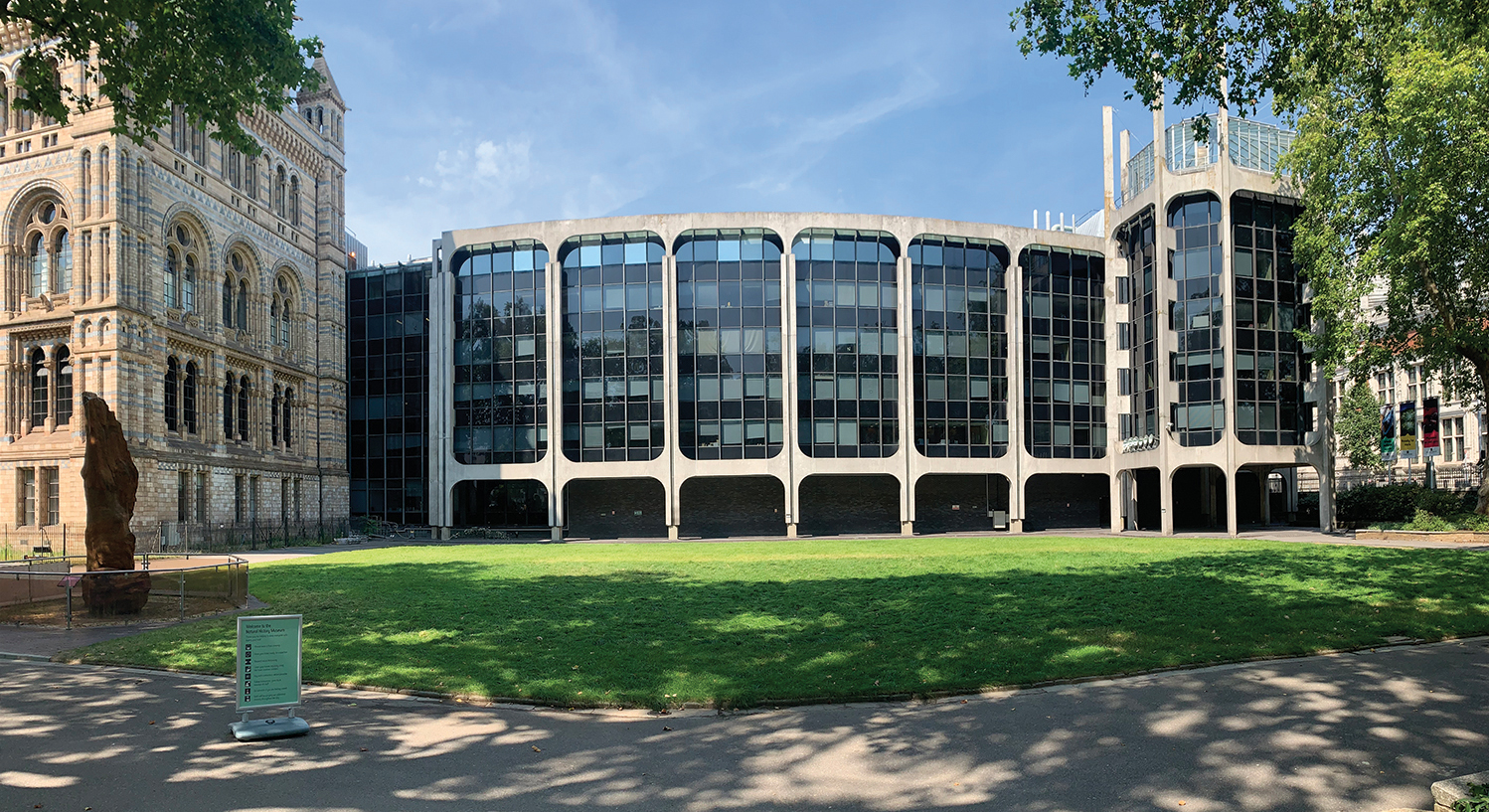 d+b facades is pleased to announce that works have commenced to replace the existing curtain walling at the Natural History Museum's Palaeontology Building, Kensington.
Additional works include concrete repair and concrete cleaning. The Palaeontology Building was constructed in two phases starting in 1970. The building was completed in October 1975. The additional space provided by the new wing enabled the palaeontologists to work together.
This is the second project awarded to d+b facades by the Natural History Museum, the first being the external refurbishment of the Ornithology Building at Tring.