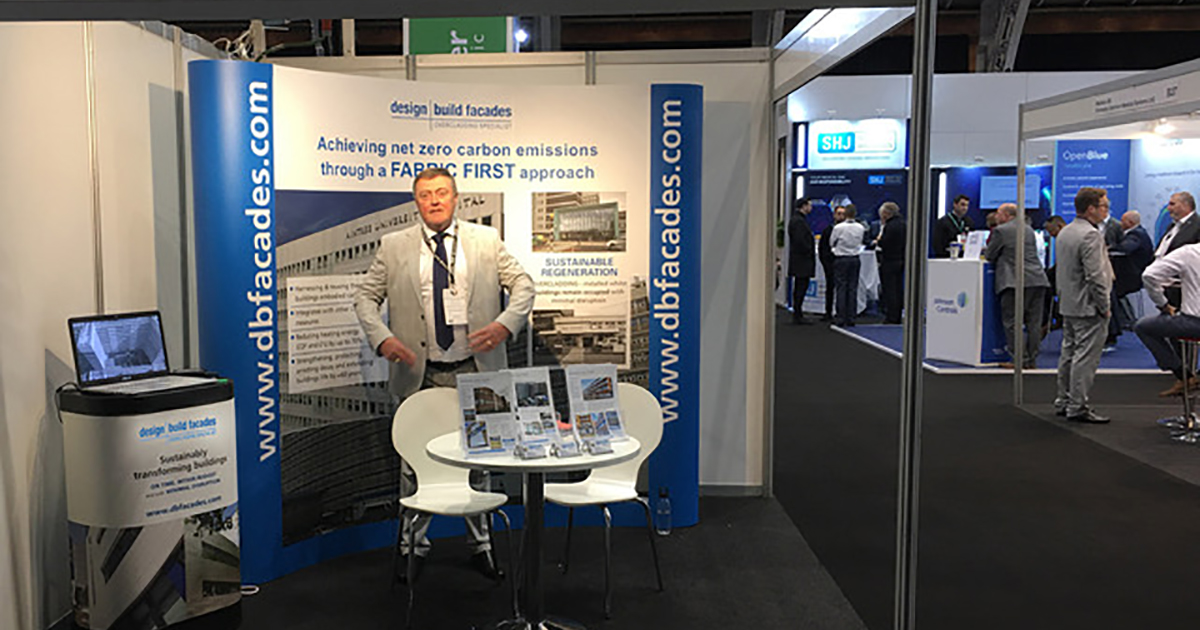 design builds facades enjoyed a busy IHEEM where their fabric first message was well received by key decision makers in the healthcare sector.
As leaders in transforming the NHS Estate, the conference provided the opportunity to continue building relationships with past, present and future clients including Chris Hodgson, Director of Estates and Facilities, Sussex Partnership NHS Foundation Trust who presented on carbon reduction at Eastbourne Hospital where design build facades are currently onsite and Paul Fitzpatrick, Director of Estates, Aintree Hospital, Liverpool NHS Trust where work on the main tower is nearing completion.
Pictured Cliff Woodhouse, Business Development Director, on design build facades' stand prior to the event opening.