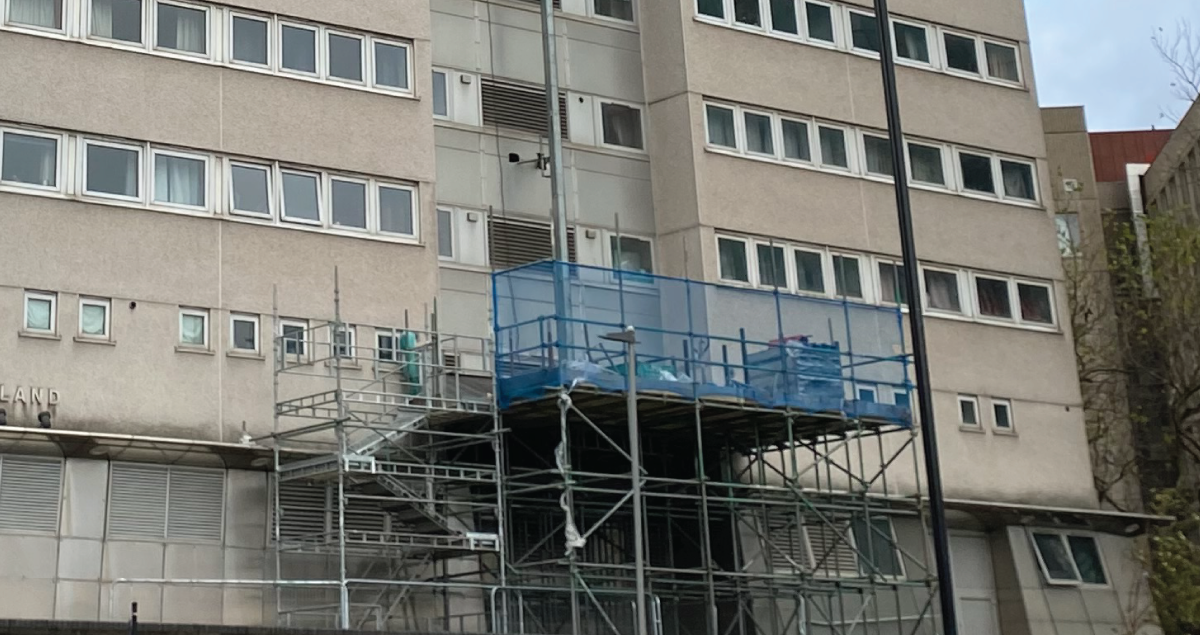 The Sentinels comprising Cleveland and Clydesdale Towers are two 90-metre-tall residential tower blocks on Holloway Head in Birmingham. Owned by Citizen Housing , the 32 storey blocks were built in 1972. Until recently The Sentinels were the tallest purely residential tower blocks in the city.
design build facades has been appointed by Citizen Housing to replace panels to the inshots of both tower blocks using their solid aluminium rainscreen cassette system, insulation and cavity barriers. Additional works include window and louvre replacement to the same areas.
Access is presently being erected and once complete works will soon be underway on both towers.